Media
• Media Packages
• Press Release Distribution
• Sponsored articles
• Native placements
• Expert featuring
• Local Média + 35 Countries
• Print magazine
• Web TV, TV, Radio & Podcast
• Press Relation – Earned Media

Community
• Social media & content strategy
• Real Community Management
• Telegram Support 15 Languages
• Customized Memes and Stickers
• Auto Community Management
• Airdrop & Bounty
• Targeted Communities Promotion
• Forum Management
• Guerilla Marketing.
Communication
• Customized Marketing plan
• Influencer campaign
• Banner Advertising Campaign
• Translation (10 languages)
• Social media paid ad's
• Article writing
• Design, Picture & Infographic creation
• Tageted Website traffic
• Newsletter & email Campaign
e-Reputation
• E-Reputation Management
• Wikipedia Page Creation
• Google Knowledge Panels Creation
• Backlink Campaign
• Social Media Boost
• Interview & Media
• Guest Article on your behalf
• Blockchain, Investor & Family Office Summits
• Online Conference
Social Media Growth Hacking
• Linkedin
• Facebook
• Twitter
• Instagram
• Telegram
• Youtube
• Medium
• Quoras
• Reddit
• Google
Our consultants will listen to you and do everything to identify the smallest details of your project and define with you, the best way to promote your brand and achieve your goals.
Transparent fees and affordable rates
The best quality of service
Unique tools created on our own
We can accept your token as payment
A team dedicated to constantly renewing and improving our services
An experienced team with track record and 100% satisfied customers
Certified consultants around the world to support you from A to Z in your marketing campaign and beyond
Our former clients are composed of ICO, IEO & STO but also of established cryptocurrencies, exchange platforms, blockchain summits, service providers and all types of projects related to blockchain technology, cryptocurrency and fintech.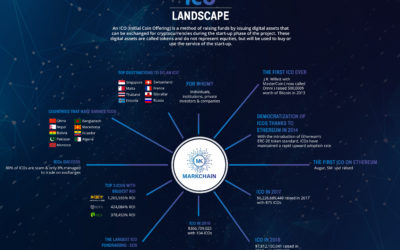 Find out who was the first Initial Coin Offering (no it's not Ethereum), the biggest one, the best ROI and other pithy informations about the ICO world

32 Route du Pâtis Roussel, 35740 Pacé, France