Project
• Website and SEO optimisation
• MVP
• Whitepaper / Pitch Deck, One-Pager
• Translation of your documents in French or English
• Social network and content strategy
• Basic or complex smart-contract

Community
• Smart Airdrop & Bounty
• Proof-of-community NEW
• Promotion in crypto communities
• Forum Management & Boost
• Auto and Real Community Management NEW
• Social Media Growth Hacking
.
Communication
• Creation of a marketing & communication plan
• Media campaign
• Advertising banner campaign
• Influencer campaign
• French campaign NEW
• Reputation Management NEW
• ICO Listing
Investment
• IEO Listing & Token Listing
• Investor prospection
• Investor pool creation NEW
• Investor Road Show.
Consulting
• Creation of customized marketing strategy
• Blockchain & smart-contract implementation
• Tokenomic
• International Strategy
• Investor Relations
• Community Building
Our consultants will be attentive to your project and will do everything to identify the smallest details and define with you, the best way to achieve your objectives!
Transparent fees and low cost
The best quality of service
Unique tools created on our own
Some communication services and campaigns payable in token only
A team dedicated to constantly renewing and improving our services
An experienced team with track record and a 100% satisfied customers
Certified consultants around the world to support you from A to Z in your marketing campaign and beyond
Quentin is remarkable, he quickly became one of our most active advisors. We particularly appreciate its availability and the quality of its reflections. He is a nice person who never misses ideas and tips to bring a project to success.
Quentin has demonstrated excellent skills in strategic advising and planning of marketing strategies. I would like to emphasise that he has dedicated a lot of his time and energy to successfully implement the project ideas.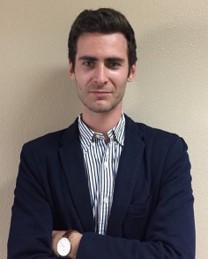 Quentin Herbrecht
CEO
"With more than 2 years of experience as independent consultants, our team has been able to combine the most relevant offers, for limited budgets to achieve the best results. Your success is our business."

Our former clients are composed of ICOs, IEOs, STOs, but also of established cryptocurrencies, exchange platforms, blockchain summits and all types of projects related to blockchain technology and fintech.